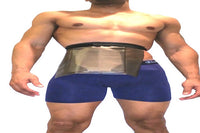 Ostomy Shower Guard
The Shower Guard will prevent 98% of the ostomy bag, the skin barrier from getting soaking wet, by encasing the ostomy bag and covering the middle abdominal to the pelvis region.
Buy Now
We support and build with you!
Change can lead to a pivotal point in our lives. It can be the proverbial fork in the road; your choice can mean everything. How you handle your change will determine your outcome. You can always overcome obstacles. Find a support system, believe in yourself, and believe that you can EMPOWER YOUR CHANGE®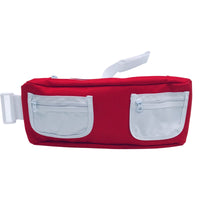 Ostomy Active Guard
The ostomy active guard is designed for an individual engaging in physical activity, covering the middle to the lower abdominal. There are two openings to place one or double ostomy bags in the back. In addition, there are zippers on the top and the bottom to access and empty the ostomy bag.
BUY NOW
Surgery Drain Holder
Designed to hold four drainage tubes securely while showering and walking. Lightweight fabric design for comfortability, yet strong enough for the outdoor lifestyle. 
Buy Now